TEA PAH-TAY.

i didn`t have anywhere to go, & thus, i weirded my brothers out today when i busted out my 'tea pah-tay-est' dress & my camera & began to take pictures.
i also couldn`t find my other white glove, which put a big damper on the outfit.
& my hair wouldn`t co-operate.
but i did get SOME good pics out of it.

re-introducing photos into SOS with these:
a million pictures of me :)
you can see how much this mirror needs cleaning. it`s a sliding mirror that opens to the closet, so no wonder it`s covered in fingerprints.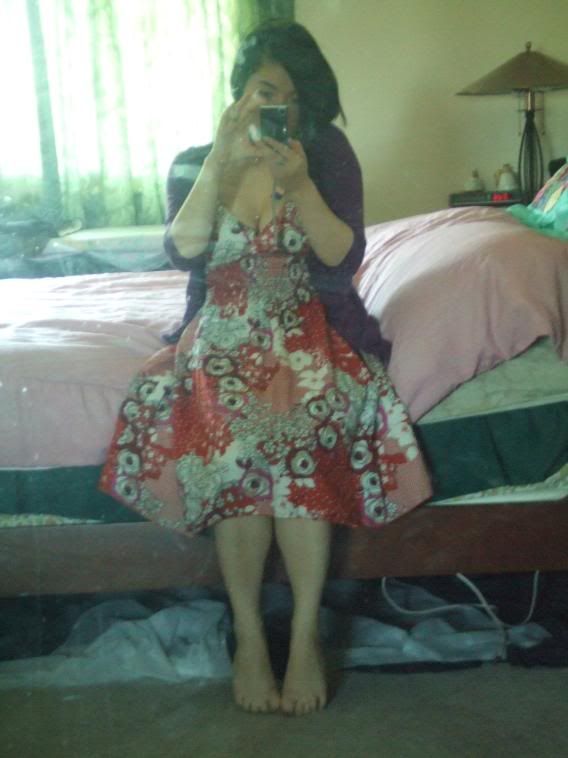 sitting pretty, taking mirror photos. i really need a tripod or something.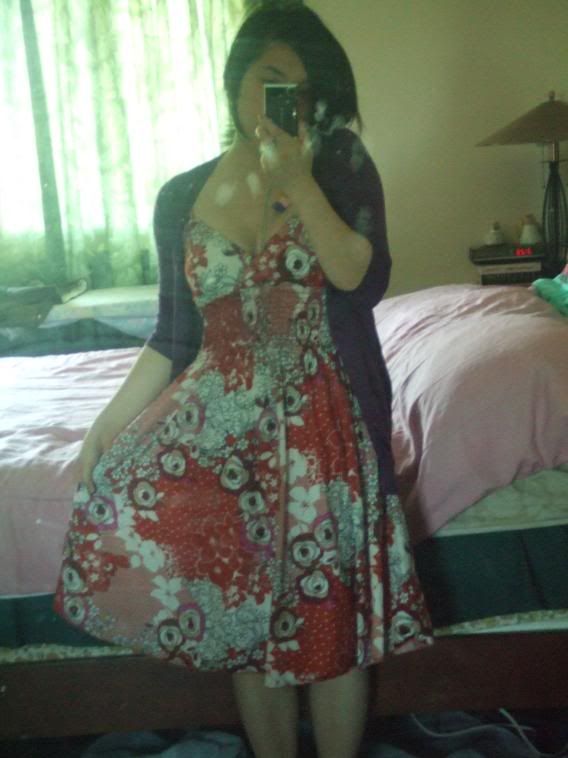 i love this skirt <3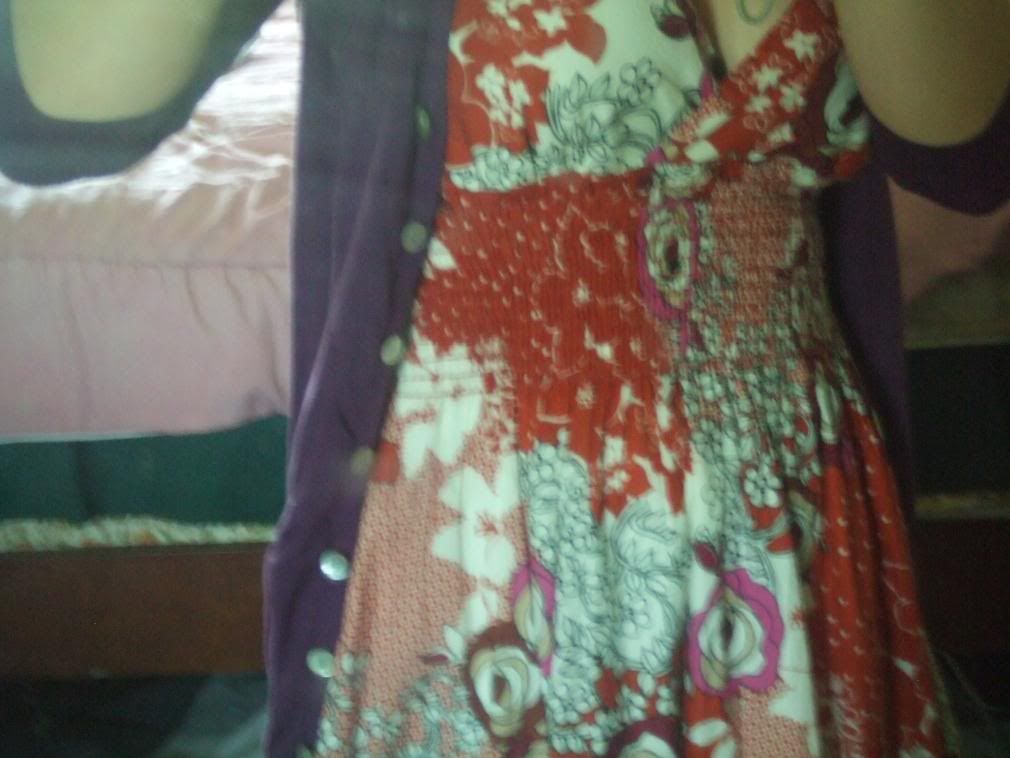 the cardigan of love...& the waistband of the dress :)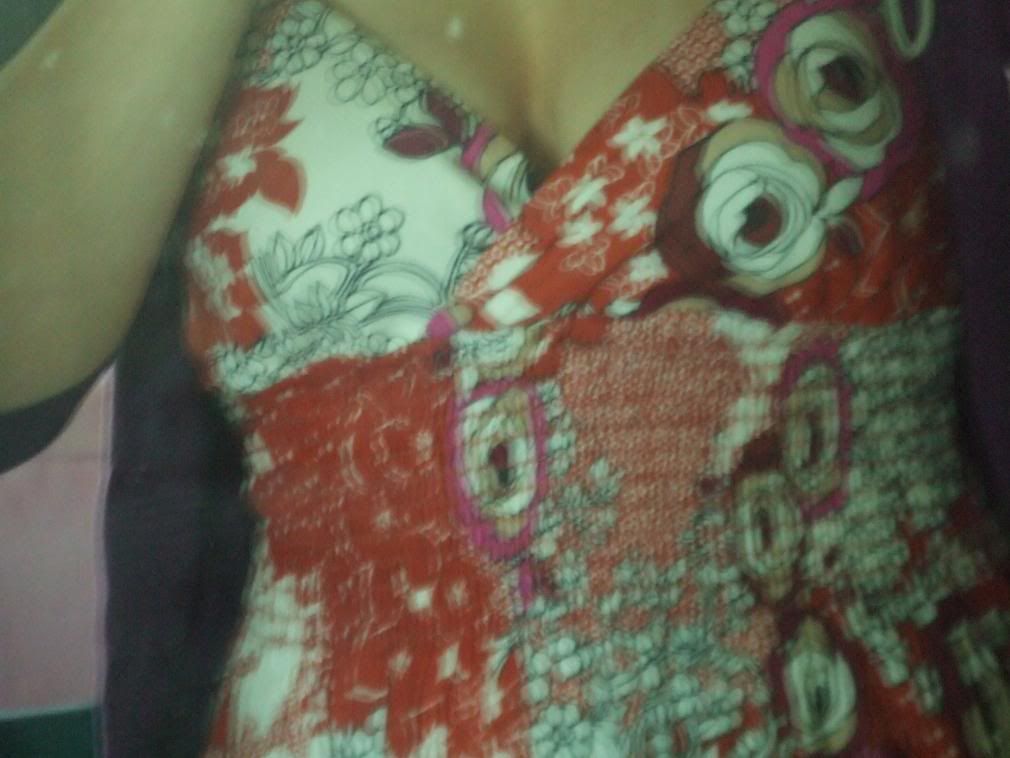 more of the waistband [& perhaps too much cleavage?] i`d normally wear a tanktop under this dress outside of the house...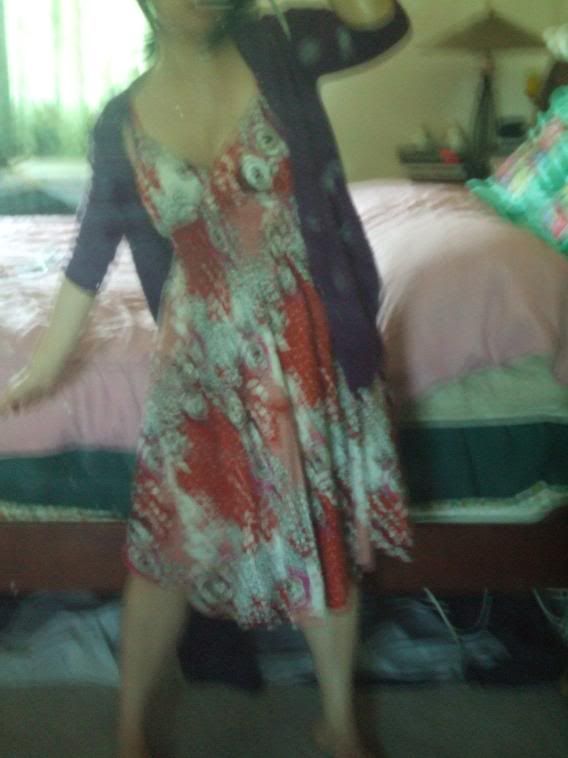 i was doing this swaying thing, trying to get an 'in-motion' picture. it didn`t work.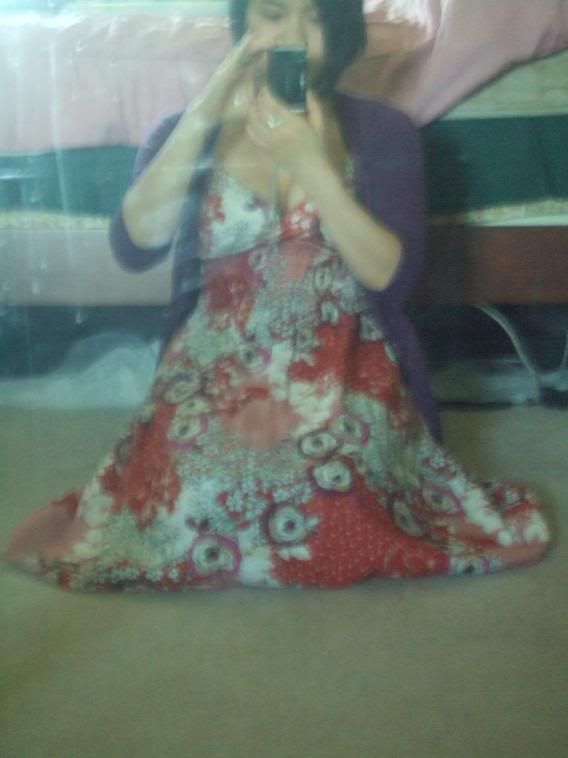 on the floor, it poofs up like belle`s dress in beauty & the beast!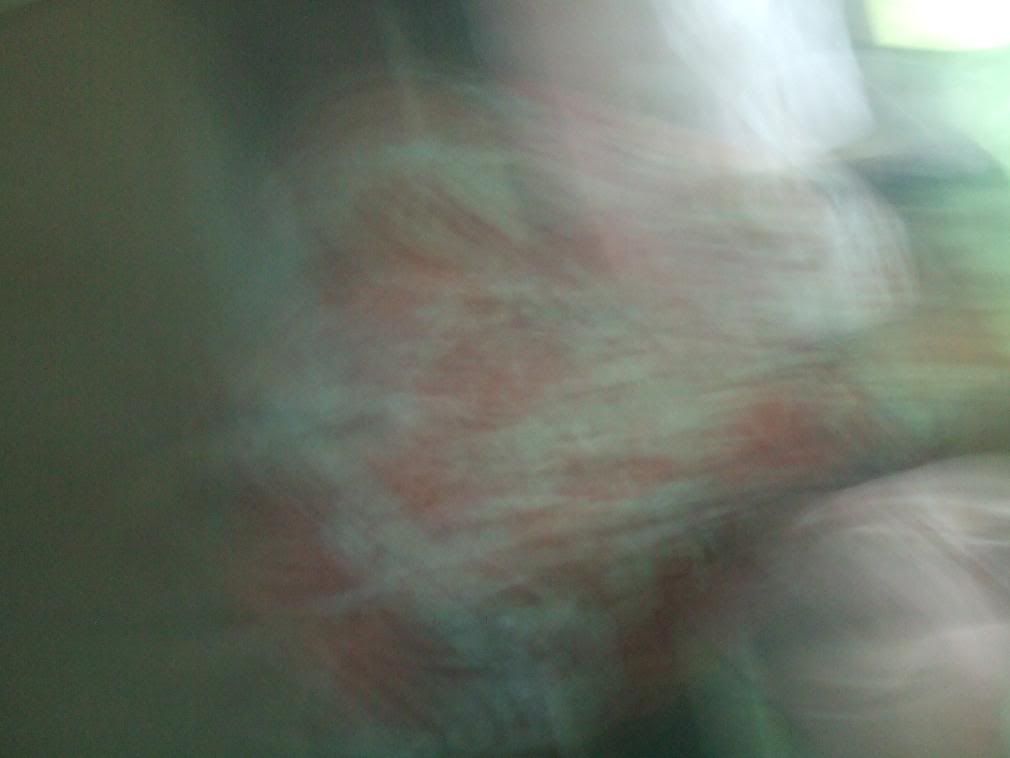 a motion pic! i thought it looked cool.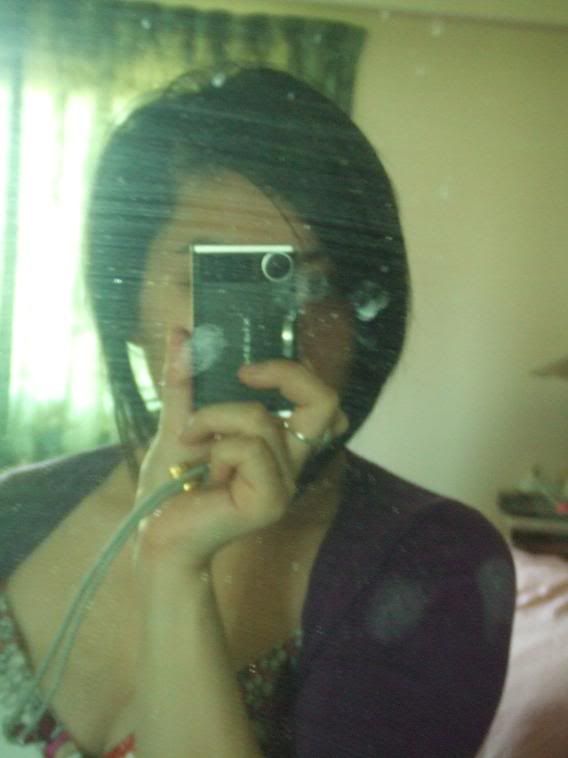 my messy hair. & the smudgy closet/mirror/door.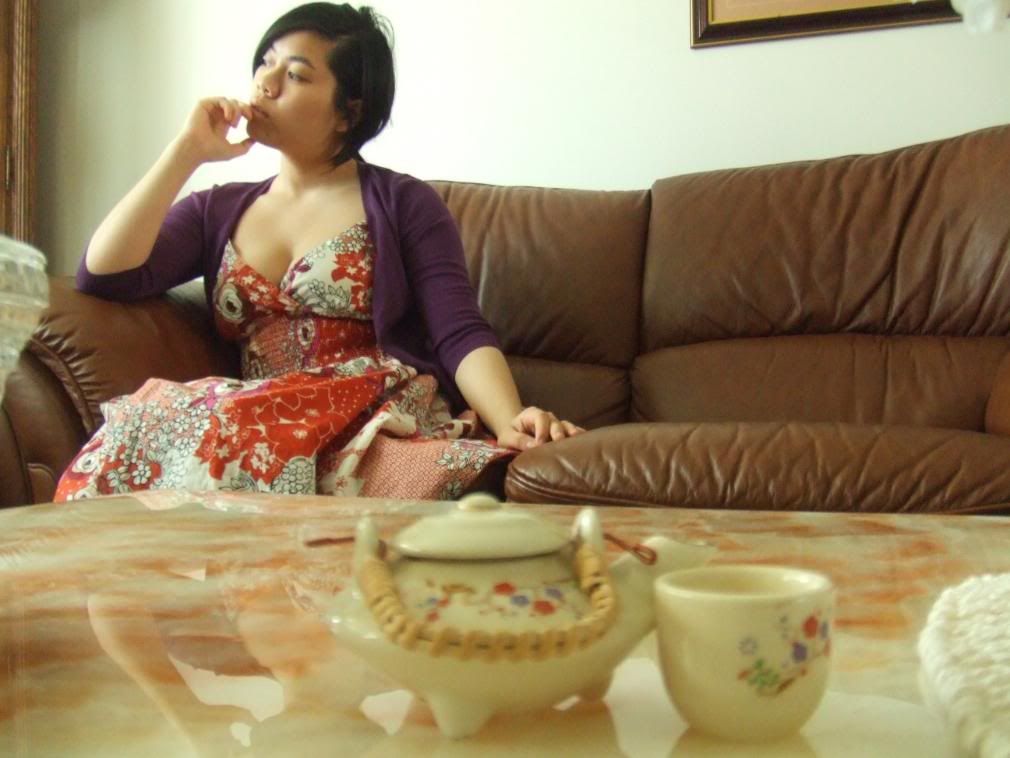 sitting with my pot & cup!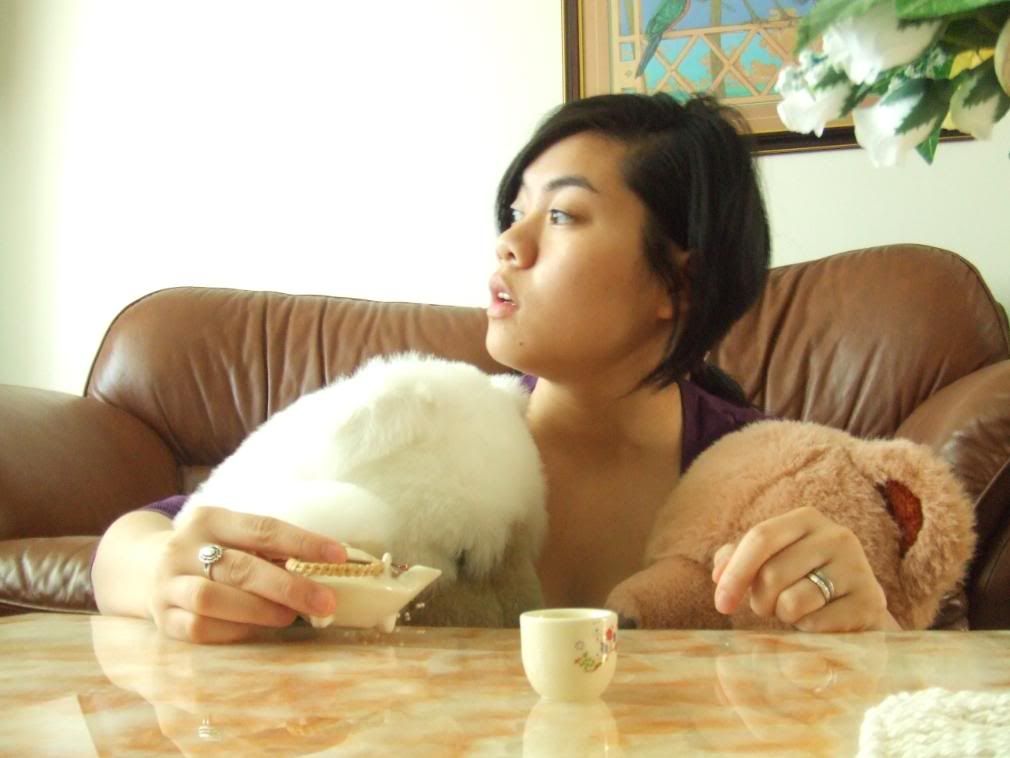 my teddies & i <3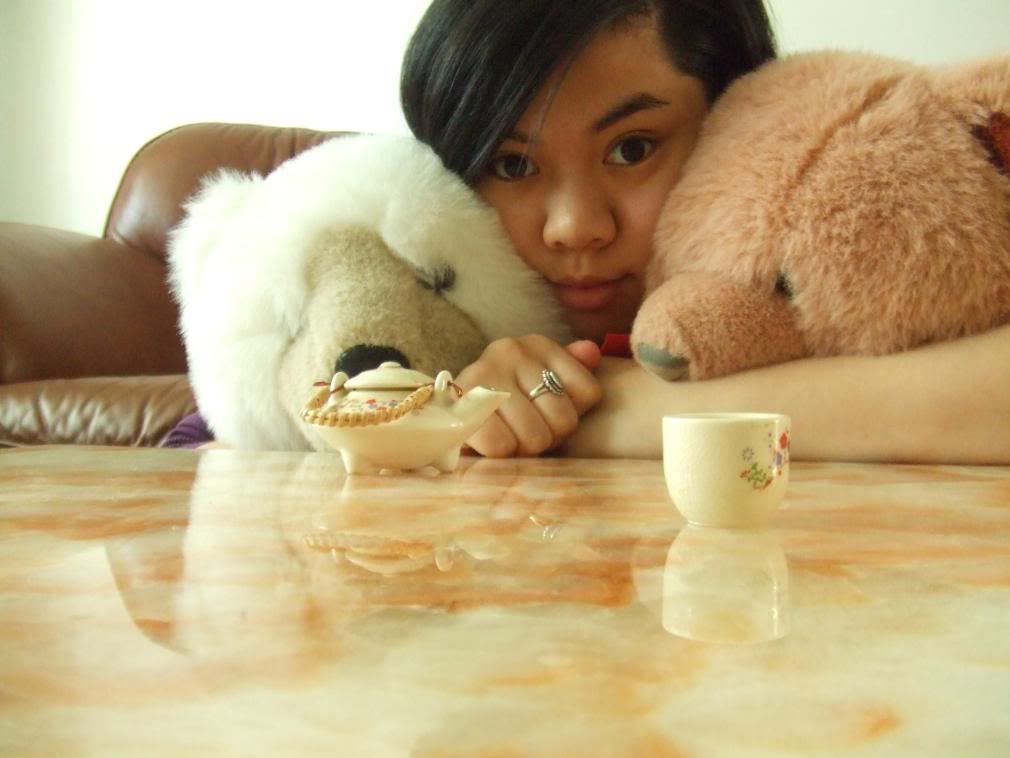 CHEESE!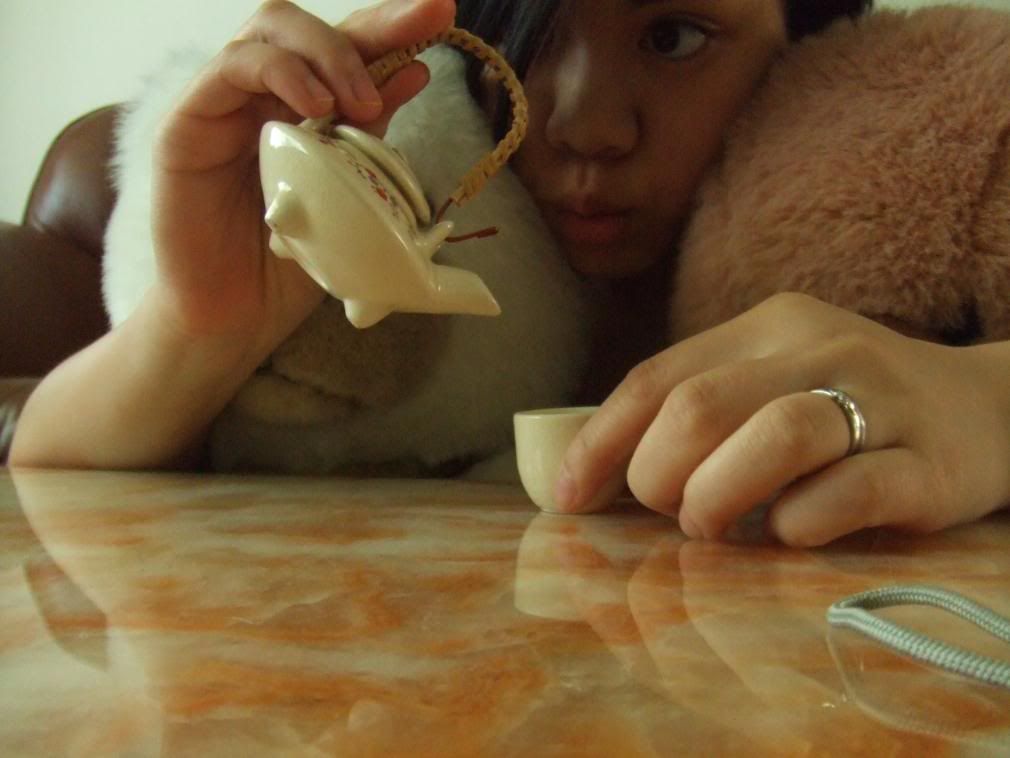 pouring tea for my teddies!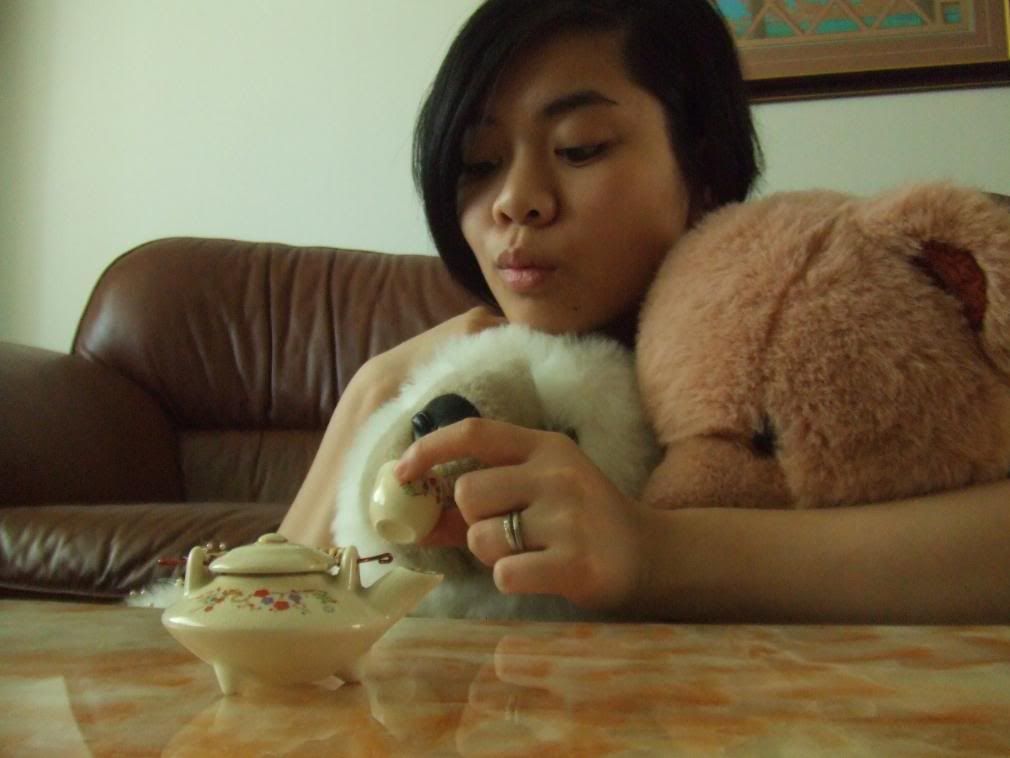 letting my teddy have a drink :)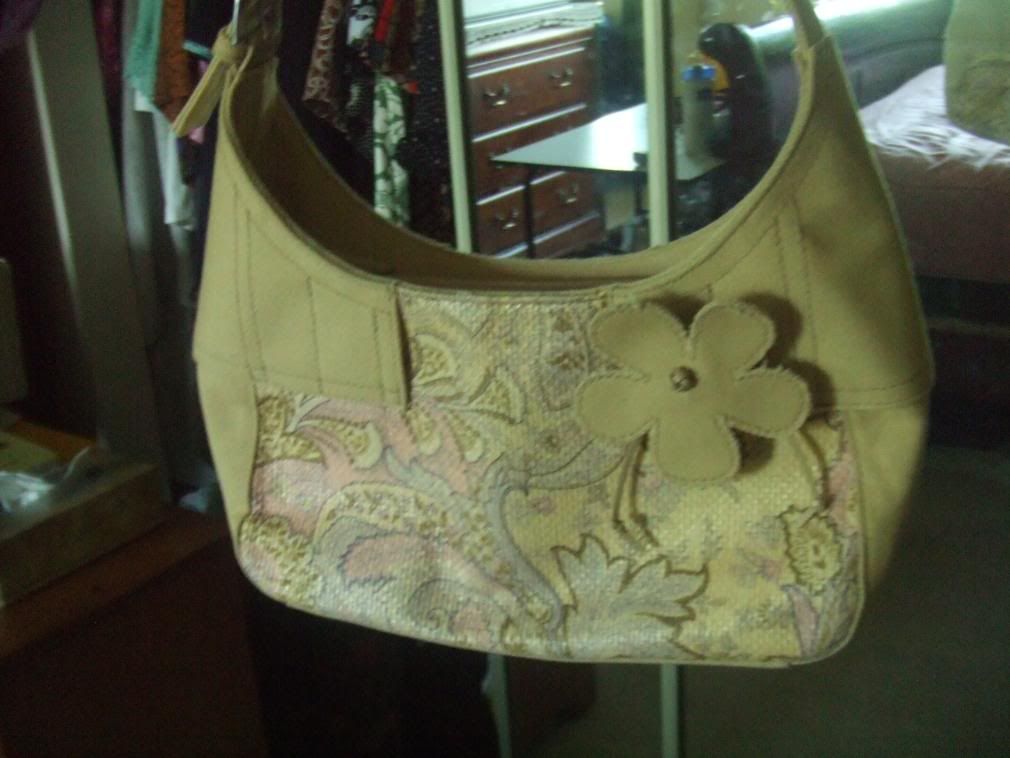 this bag is my mom`s. it made me think of a tea party, when i saw it. it doesn`t match my dress, but still.

purple cardigan: pacific mall, 15$
patterned dress: urban behaviour, 10$ (on sale, from 45$)

i know this isn`t nearly enough pictures to make up for the lack of photos lately, but i hope it`s good enough.
did anyone else dress up for theme tuesday? & if so, would you like to send your pictures to me so that i can put them up here? :)

love & tea,
-jae, SOS