GYPSIES!

i mean, that`s what we were today. it has been a long time since i posted on the blog, & i apologize, so without further ado: some very niiiice photos of us, being gypsies. i apologize if it is photo heavy, but you know how it is.
WELCOME TO THEME TUESDAY. :)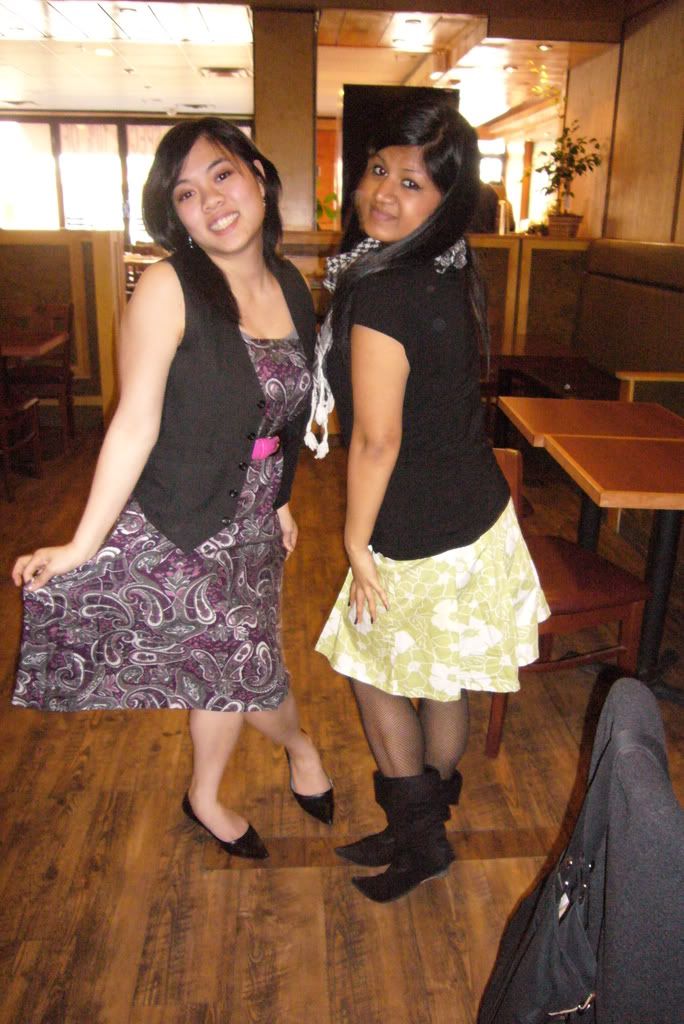 myself & natasha. i like to curtsy.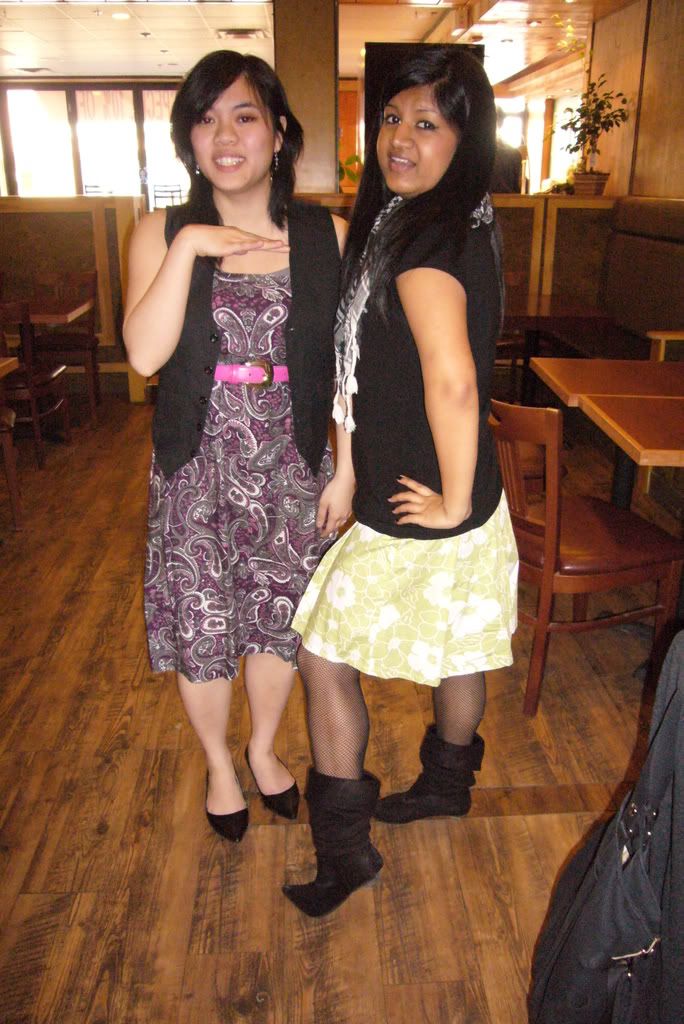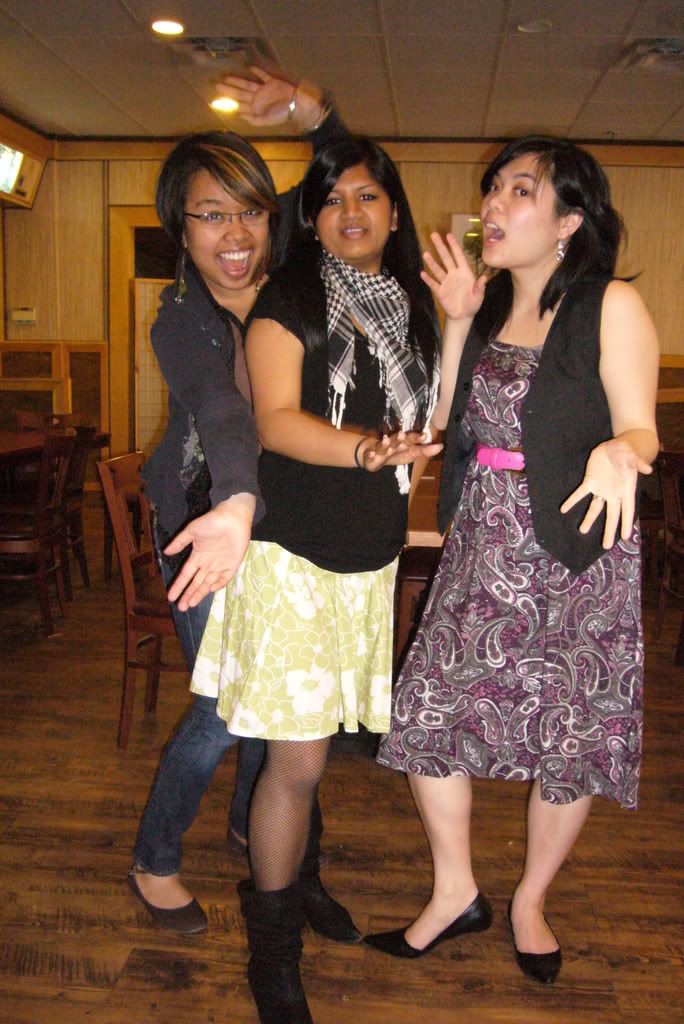 TADA!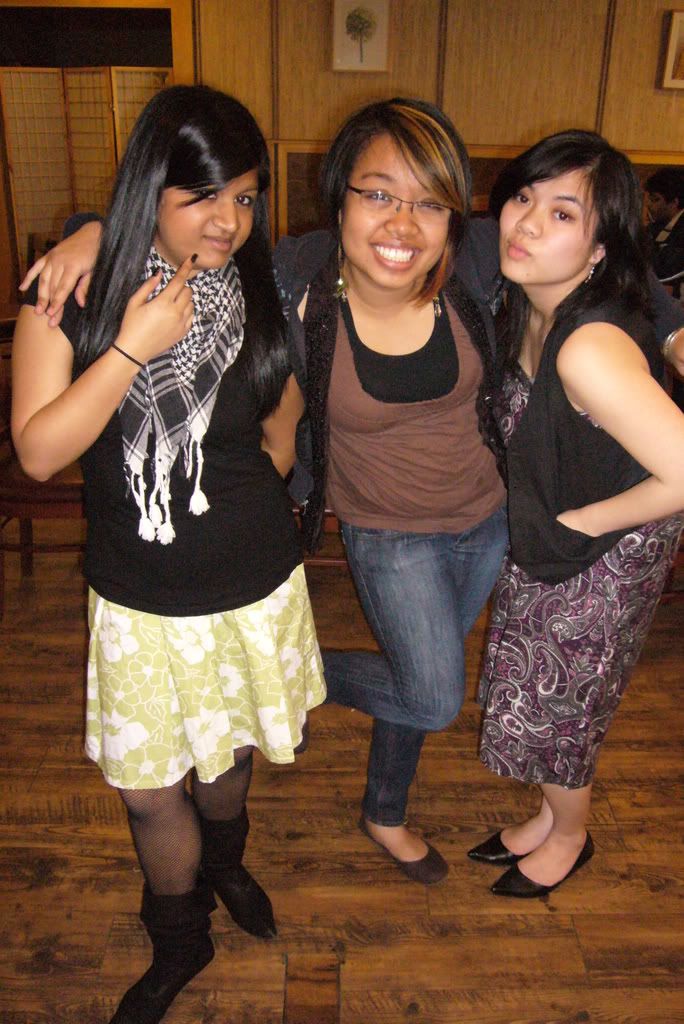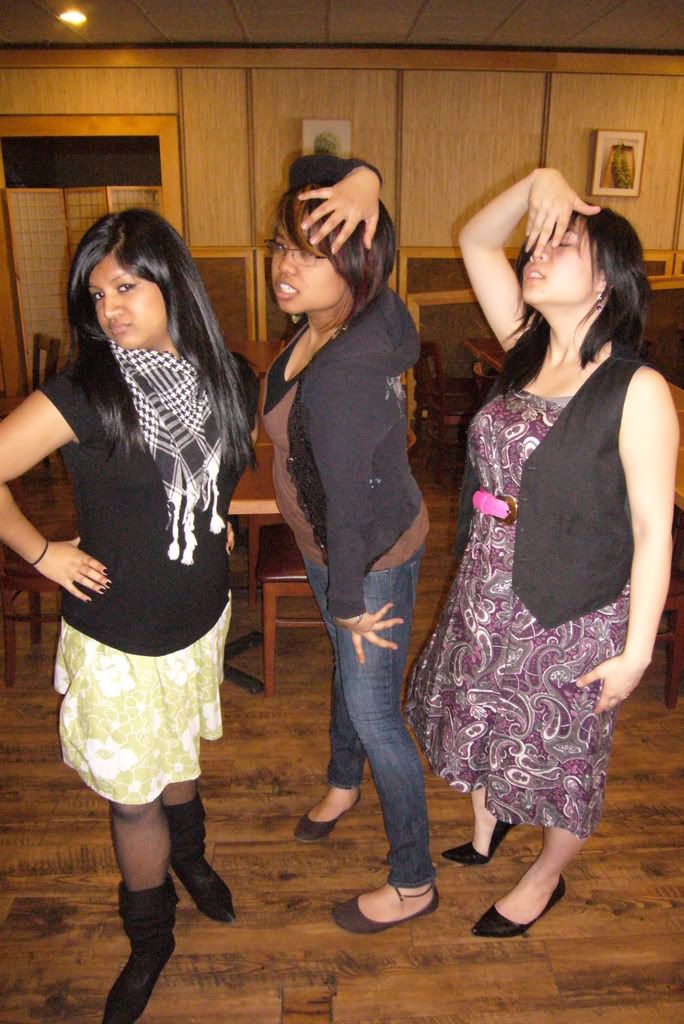 i was copying steph`s pose [b/c she is our very own hair model]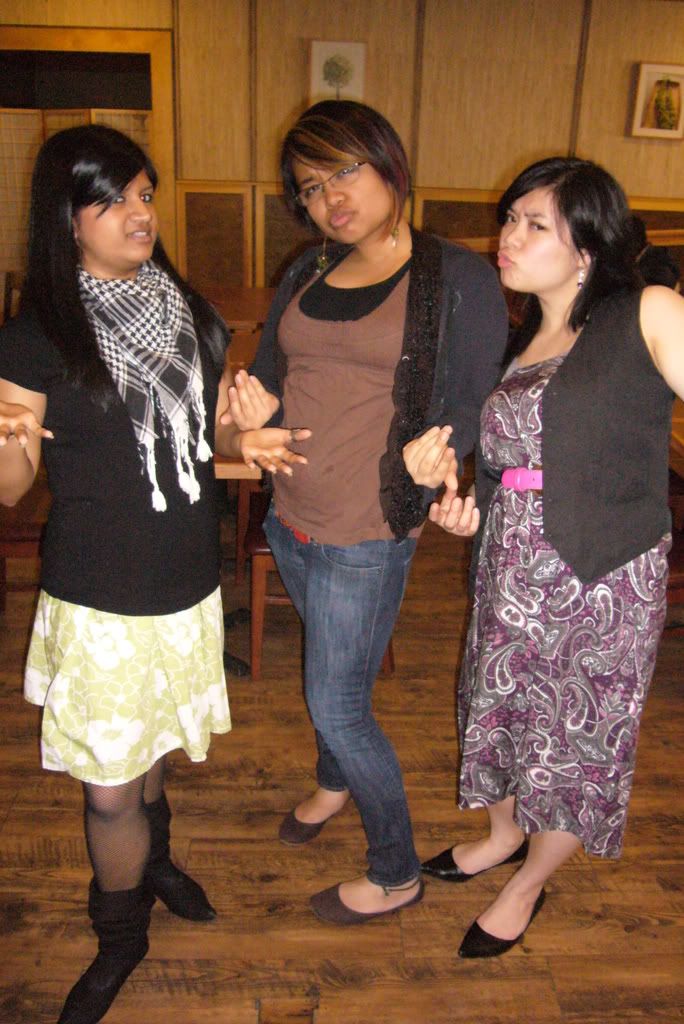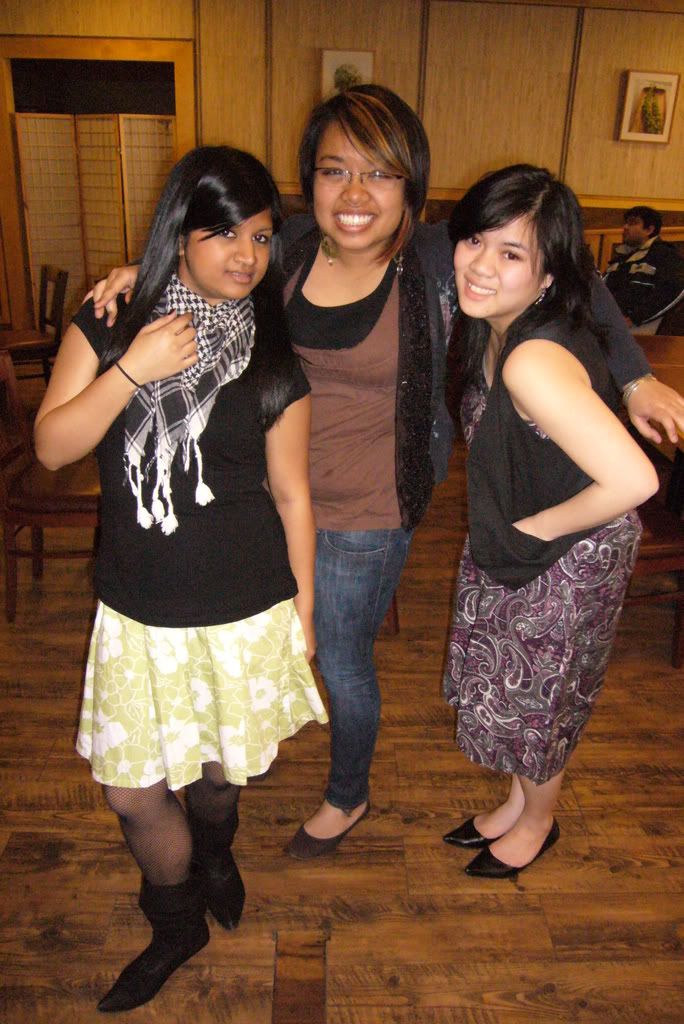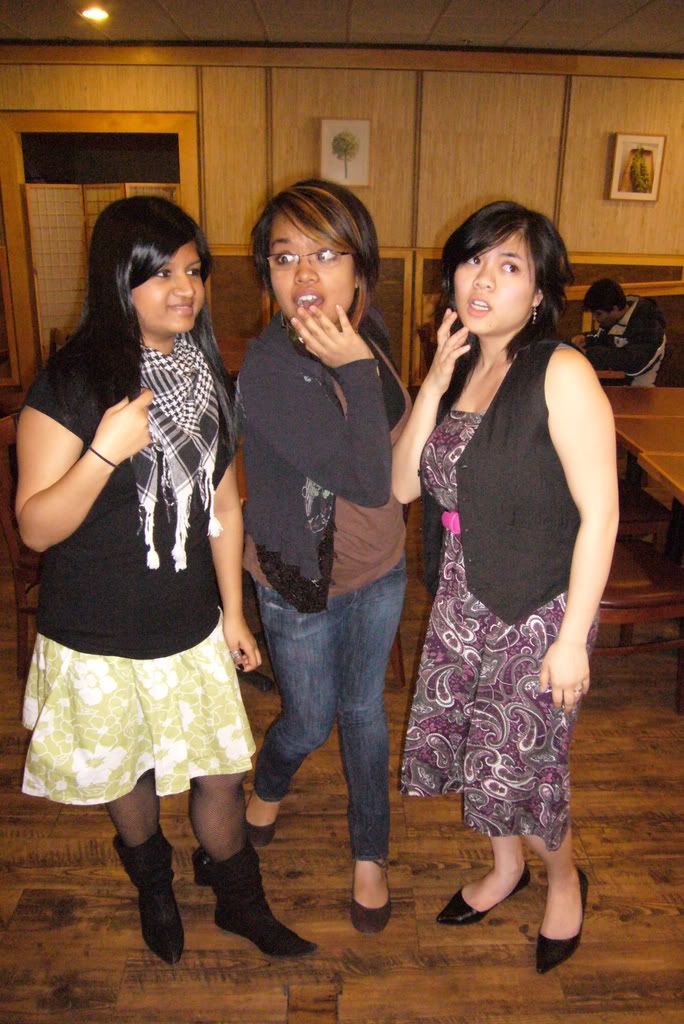 this is our "what pose should we do next?" pose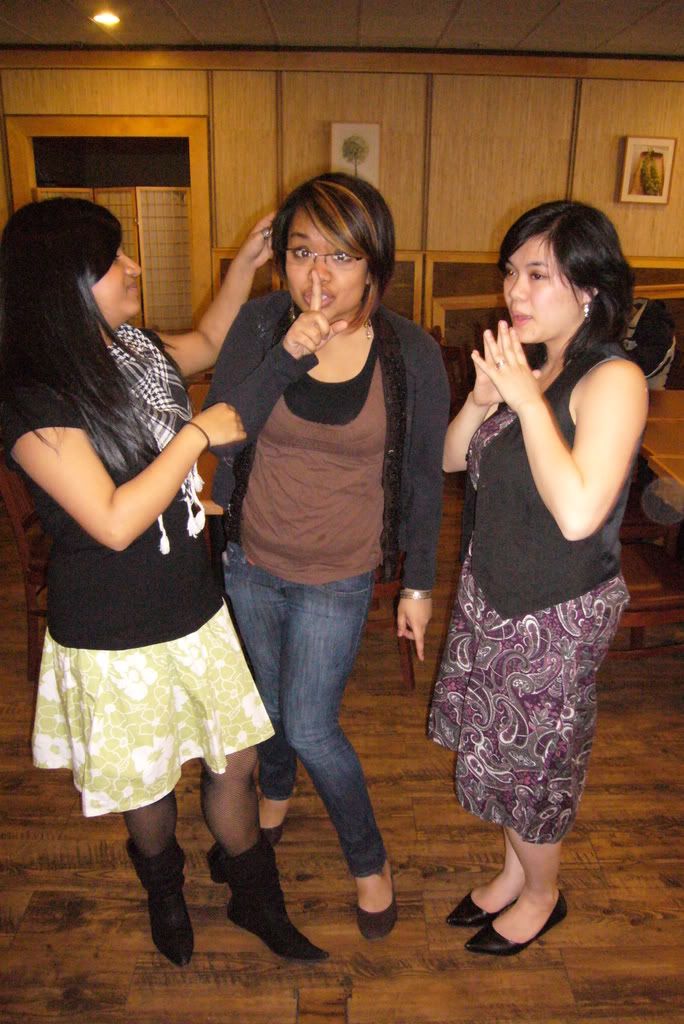 yes, you can tell our pose-creativity was lacking a bit...

if you`re wondering why i didn`t post last theme tuesday, it`s because i was sick & couldn`t dress up in a skirt in the cold weather, but it has gotten considerably warmer since! today was a high of sixteen degrees celsius, which is just in my ball park!

i know you can`t really tell what i`m wearing, & i stupidly neglected to take a solo photo of myself, but in case you were wondering...
black vest, stolen from my little brother
purple skirt, from my mommy :)
grey tanktop, bought for 1$ at a random sidewalk sale, downtown toronto
black flats, ardene accessories, 15$ [2 for 30$]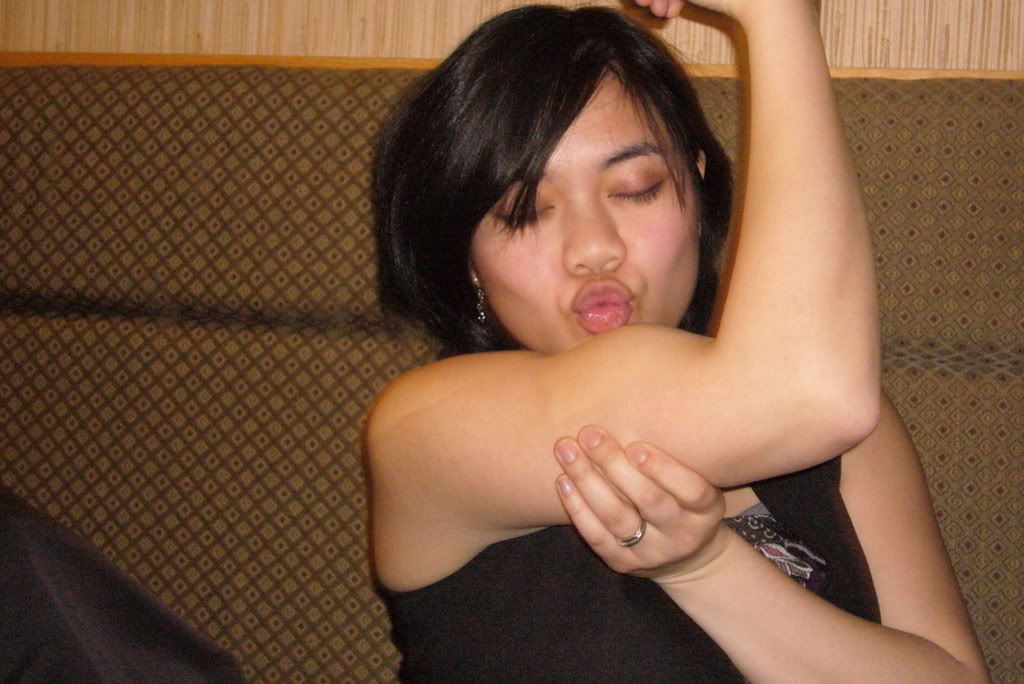 kissing my guns [you need a lot of extra arm fat to push up for this kind of stunt] :)

this was our theme tuesday.
next time i post, i`ll have pics of my latest thrifts!!!

on a more serious, sad kind of note:
the husband of one of my family friends passed away in a car accident on sunday. [you can read the little news blurb here : CITY NEWS]
it was very sudden, & very sad. according to one of my aunts, the car he was driving was a very old infinity that was practically falling apart. he left behind his three beautiful children [the oldest is nine years old, the youngest is less than half a year old], & his wife of nine years.
i don`t know what she is going through, but i can imagine it too vividly. i know that since that night, i`ve been very afraid to leave my friends & family without saying goodbye to them & making sure they know i love them. i just wanted to share this story with you to give you a reason to ensure that no matter what you`re doing for the day or where you`re going, let the ones you love know that you love them, because life is too short & things happen unexpectedly.

love & hugs,
-jae, SOS

***Steph's side note: check out Love Psychedelico they are honest to goodness scrumptious music.